Florist Kuala Lumpur Malaysia
From a department that started in 1978, FarEastFlora.com has come a long way. We have been incorporated since 2000 and are now a full-fledged flowers and gifts provider. Our smile-makers with more ingenious ideas than ever before, over 1000 choices in floral arrangements are made available with more ease and efficiency. We are, after all, one of the pioneers in the Internet mail order business.
Consistently striving to guarantee smiles not only for the recipient of the gifts but also the giver themselves, we continuously revamp our fully e-commerce website, making online shopping more user-friendly and comprehensive. Customer Relationship Management (CRM) was also integrated into the website to provide an end-to-end e-fulfillment solution, making it easier to receive feedback and thereby increasing efficiency and customer satisfaction.
Parallel to this development, an integrated call center with interactive voice response system was introduced to reduce customers' frustration of holding onto the phone by offering a call-back service and sending an email or SMS confirmation upon successful deliveries.
FarEastFlora.com is the originator of Flower Memo®, a patent-pending innovation that displays color images on flowers, and Box of Blooms®, which won the Singapore Packaging Star Award 2005 and the regional AsiaStar Award 2005. In 2006, we received the Singapore Service Class Award.
Growing from strength to strength, we are inspired to serve the Asia Pacific Region. In 2006, we made our first venture in Hong Kong and FarEastFlora.com.hk was launched in October the same year.
With the immense success in Singapore and Hong Kong, we continue our pace to Malaysia in 2010. www.FarEastFlora.com.my is launched in March 2011. The Malaysia one-stop floriculture centre is located in Bangsar, the up-scale location located in Kuala Lumpur. With the same concept in Hong Kong, we provide the only walk-in fresh flower cold room of approximately 3,000 sq.ft in Malaysia.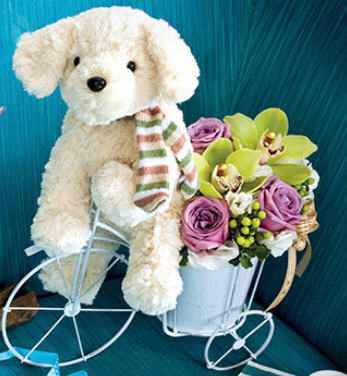 In our continuous effort to ensure that we are one of the best florist Kuala Lumpur, we have close collaboration with growers and major flower exporters around the world to ensure that we receive fresh and high quality flowers like roses, gerberas, tulips, sunflowers, carnations and other nature's. This helps to ensure that your gifts arrive fresh, beautiful and perfect. At the same time, we also offer premium gifts and corporate gifts.
For more information, please visit our official website www.fareastflora.com.my